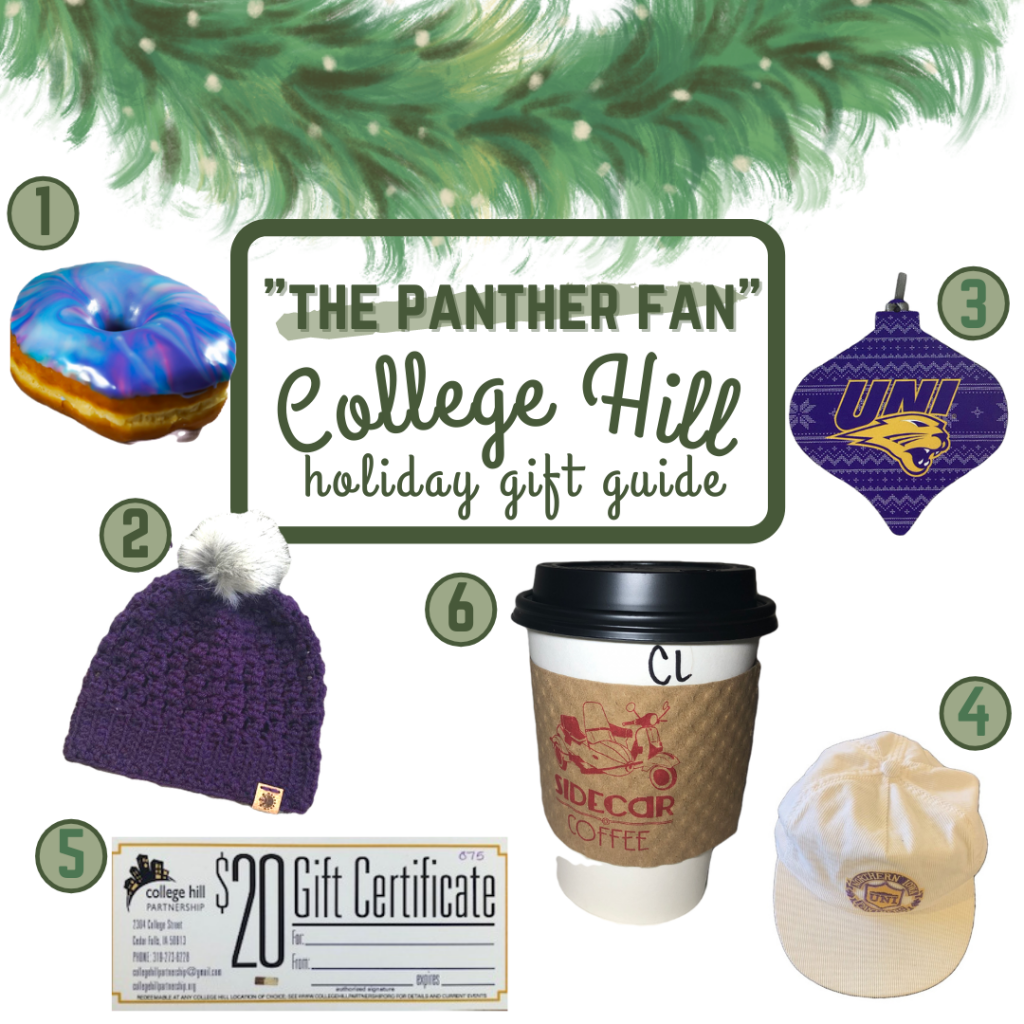 "the Panther Fan"
We know this year has been complicated (to say the least, am I right?), so we wanted to try to help you complete your holiday shopping. We are hoping to share each week some great gift ideas you can pick up, or order online (or by phone), all while support local businesses.

This week we are helping you get gifts for "the Panther Fan" in your life.

1. Every Panther Fan needs a great start to game day (or any for that matter) and who doesn't love a donut or a dozen from Icon Donuts & Sweetery? Check out their new website here to order online, or pick up on the Hill. You can also swing by and pick up a gift card for your favorite Panther Fan so they can enjoy donuts & sweets any time they want.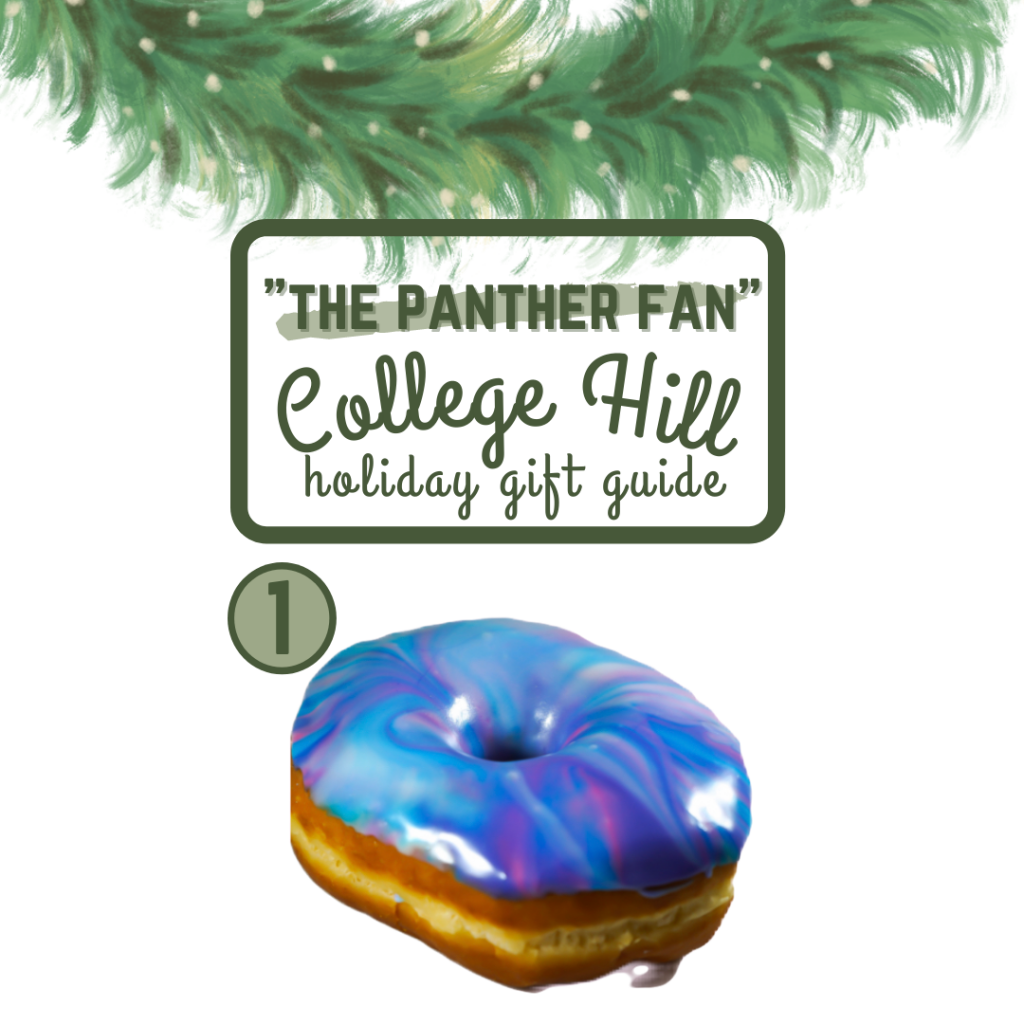 2. This cute cozy hat is a Arctic Summer Handmade Goods design which can be found at Mohair Pear. Mohair Pear carries a whole variety of winter weather gear. Winter hats starting at $10. This purple color is perfect for your Panther.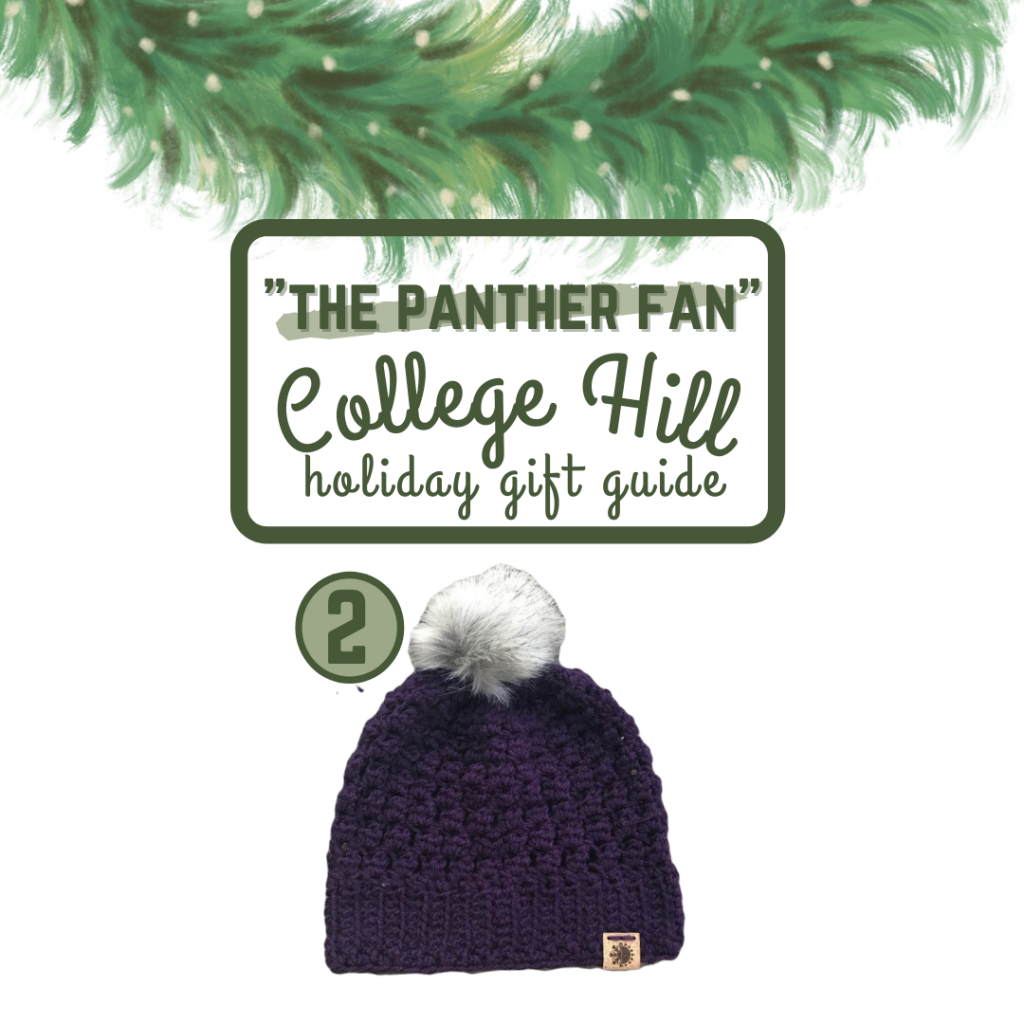 3. This cute Panther ornament is the perfect gift for any Panther Fan young or younger. You can find a variety of décor for the holidays at University of Northern Iowa Bookstore. Ornaments starting at $11.99.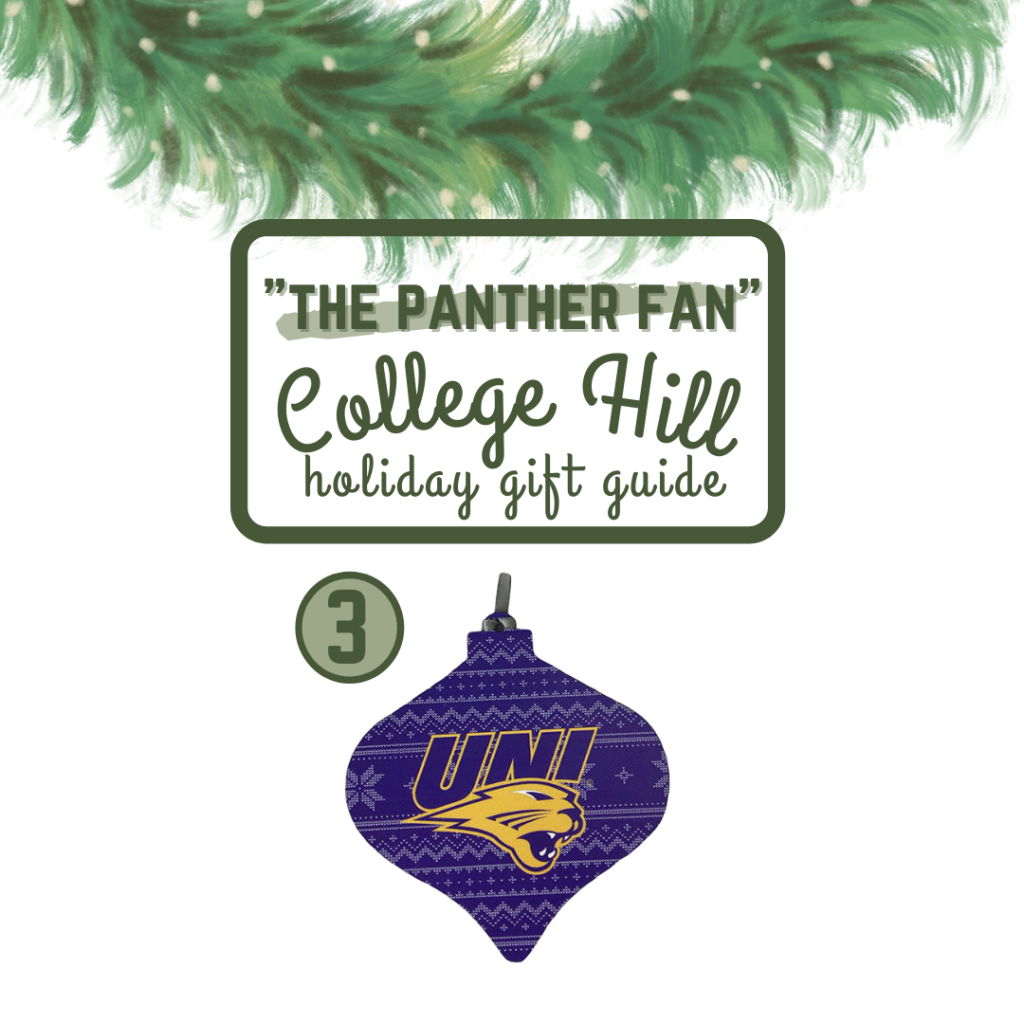 4. Does your Panther Fan love vintage? Our friends at PRICE CHECK KICKS have you covered. This awesome hat is a blast from the past. They are always getting tons of vintage UNI gear in and have an awesome everchanging selection. Hats starting at $20.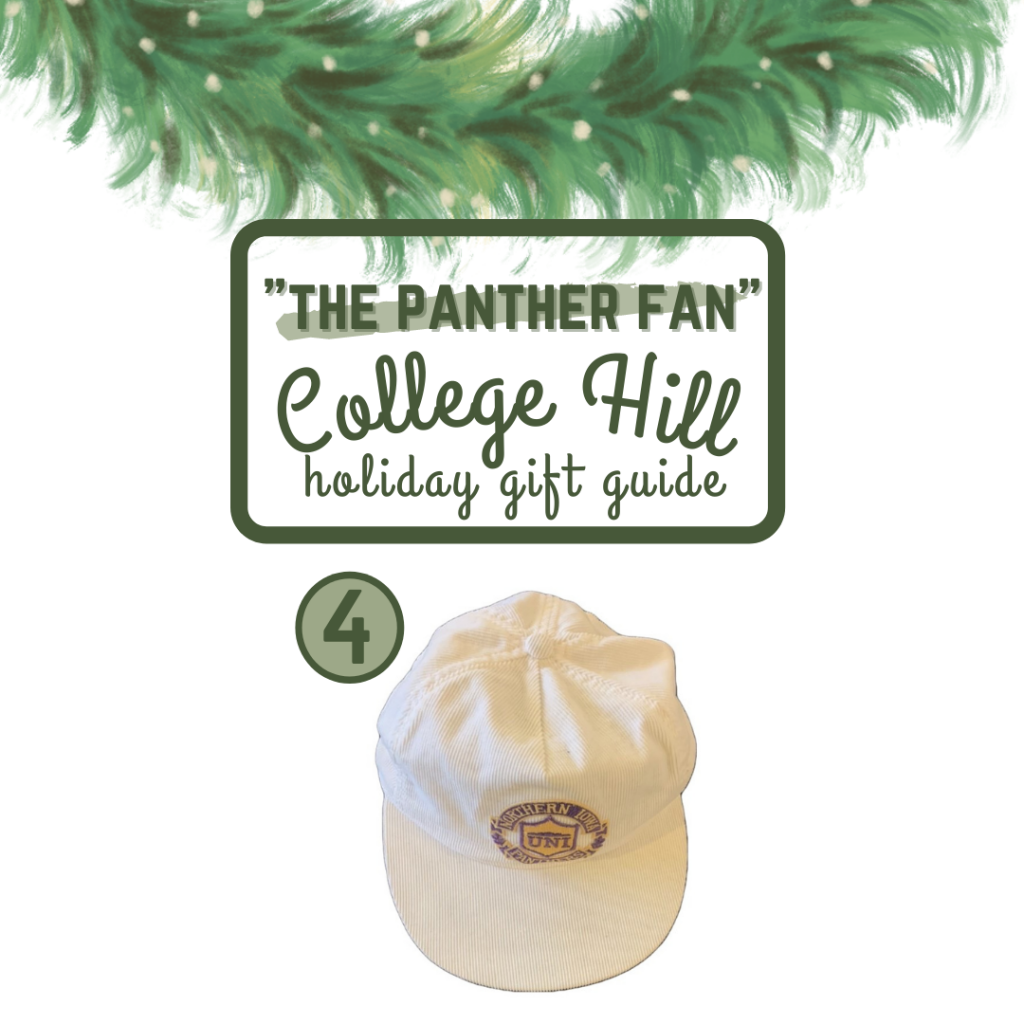 5. Not sure what to get your Panther Fan? We can help with that too. We offer College Hill Gift Certificates. They can be purchased at Copyworks – Cedar Falls (by cash or check) in increments of $20. Gift Certificates can be used at most College Hill Businesses. (See link in details for more information.)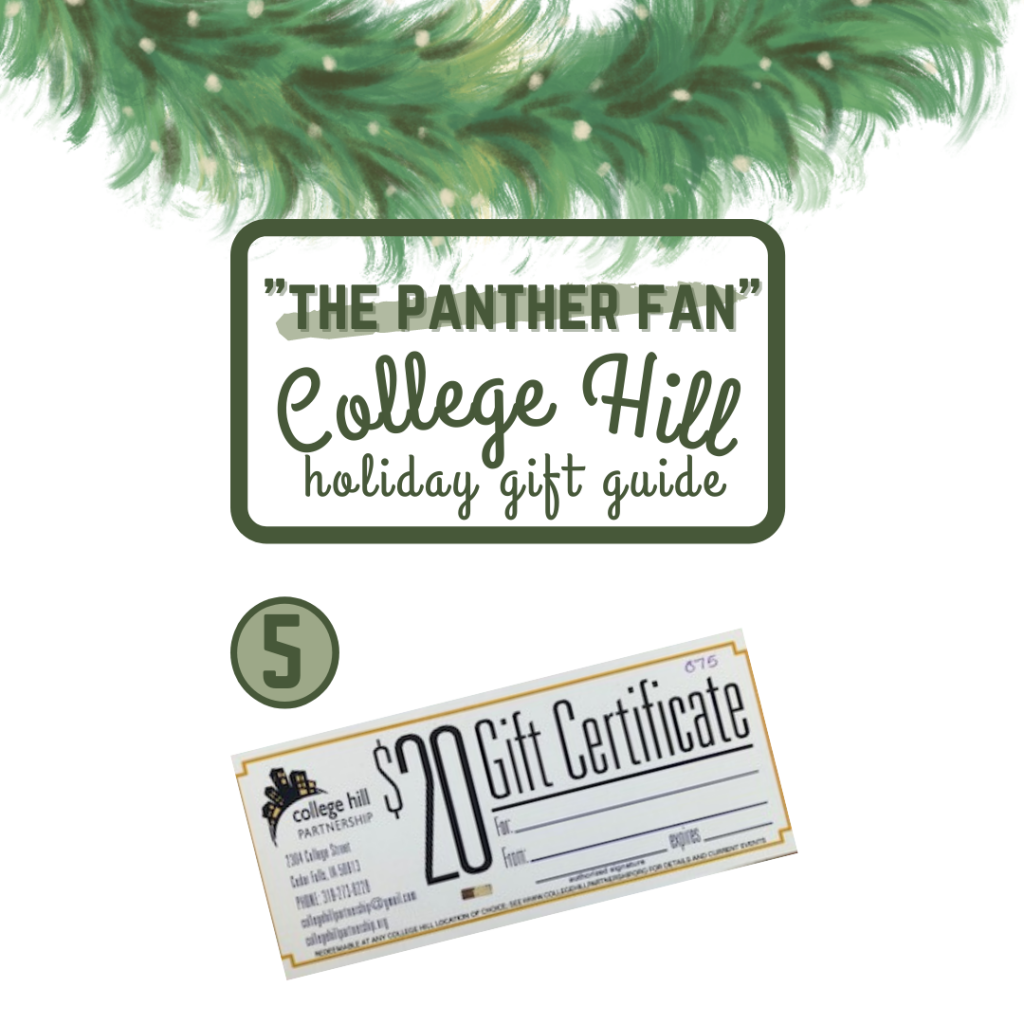 6. All Panther Fans need a bit of extra energy every now and again. A gift card, mug, or coffee beans from Sidecar Coffee will be the perfect gift for any Panther that loves coffee or just needs a little pick me up from time to time.

We hope you enjoyed these gift ideas for "the Panther Fan" in your life. Stay tuned for our next gift guide, and we hope you will #HeadtotheHill to do some of your holiday shopping.