College Hill Gift Certificates
Did you know that the Hill has gift certificates?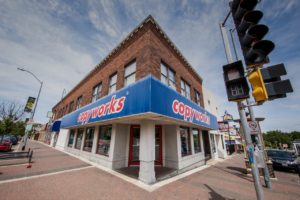 Created by the College Hill Partnership, College Hill gift certificates can be purchased by cash or check at Copyworks on the top of the Hill (2227 College Street) and can be used at over 30 locations on the Hill.  These gift certificates are perfect for holiday gifts, birthdays or even for the avid UNI fan.  The gift certificates come in increments of $20.  They are great for anyone who spends a lot of time near the Hill.  Pick up your College Hill gift certificates today.
Not currently accepting CH Gift Certificates at the following locations (List updated March 2021):
United Wine & Liquor, Wild Hair Salon, Insomnia Cookies, Third Eye Tattoo, Domino's, Asian Tuna