Sidecar Coffee's Pour Over Workshop
According to an article on OrganicFacts.net  coffee has several health benefits.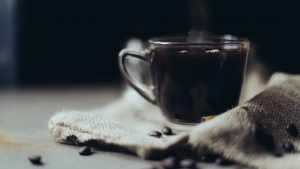 Benefits range from improving cognition and increase metabolism to improving heart health and protecting your liver.  Now we're not experts on health or coffee but knowing there are some great benefits from our favorite morning beverage just makes us want to drink it more.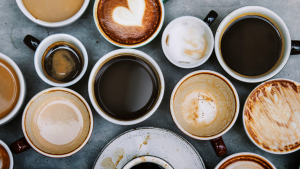 So when we heard about an amazing event at Sidecar Coffee we were all in.  Held on March 2nd at 10 am the Pour Over Workshop will teach you how to make the perfect cup using a pour over method.  Co-Owner Andy Fuchtman (CHP Past President and current Board Member) said their "top reason [for hosting these workshops] is we want people's coffee to taste better, and to build our local community of coffee fans."  Who doesn't want their coffee to taste better?  And who doesn't want to meet new people while learning?  Our friends and coffee experts are going to teach this method using the Hario V60.  Love coffee and want to learn more about it?   Be sure to grab your tickets online by clicking here.   Your $30 ticket includes a bag of Sidecar Coffee's March Costa Rica beans to use at home.  You will also have hands-on experience learning from one of the experts at Sidecar Coffee.  They tell us spots are limited so make sure to grab your ticket today.  This workshop will be hosted at the Sidecar Coffee's Roaster at 325 Commercial Street, Downtown Waterloo.
Whatever your reason for drinking coffee you aren't going to want to miss this awesome workshop to learn more about how to make the perfect pour over cup of coffee.