NEW Shoe Store Opens on College Hill in Cedar Falls, Iowa
January 11th marked the opening day for one of the newest businesses on College Hill in Cedar Falls, Iowa.  Price Check Kicks opened their doors with a Grand Opening celebration.  The opening was complete with snacks, balloons and the perfect pair of shoes for all of you sneaker fanatics.  They are located on West 23rd Street right between Marsala Market and Icon Donuts and Sweetery.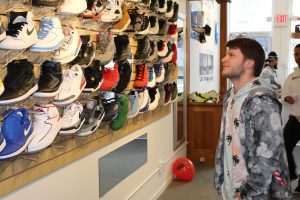 We headed in on opening day to check out the selection and meet the staff.  Walking into the store we were greeted by customers an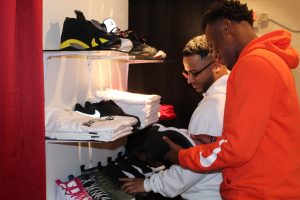 d staff alike which isn't surprising in a laid back professional atmosphere.  After looking through their selection of everything including Nike, YEEZY, Jordan's and more we headed back to their lounge area where we found some customers enjoying some snacks and shooting some hoops in their relaxing lounge area.  This store like many of the College Hill Businesses offers a place for their customers to have an experience not just a place to buy shoes.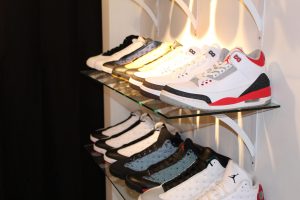 Price Check Kicks on College Hill in Cedar Falls doesn't just sell shoes they buy, trade, and clean shoes. They even have consignment. They have also added vintage jerseys.  We really love their logo tees and sweatshirts that ask  "What's your Price?" on the front with their logo on the back.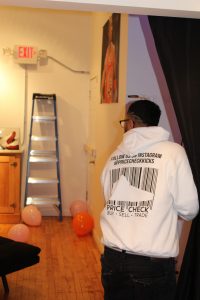 If you like to be in the latest style shoes we think you should head into Price Check Kicks.  They are located at 915 West 23rd Street on College Hill in Cedar Falls.  Head in Tuesday –Thursday 11-7pm Friday & Saturday 12-8pm.  Check them out on Facebook or Instagram too.