In 2020 we have all become, homebodies. We are hoping to share each week some great gift ideas you can pick up, or order online (or by phone), all while support local businesses. This week we are helping you get gifts for "the homebody" in your life.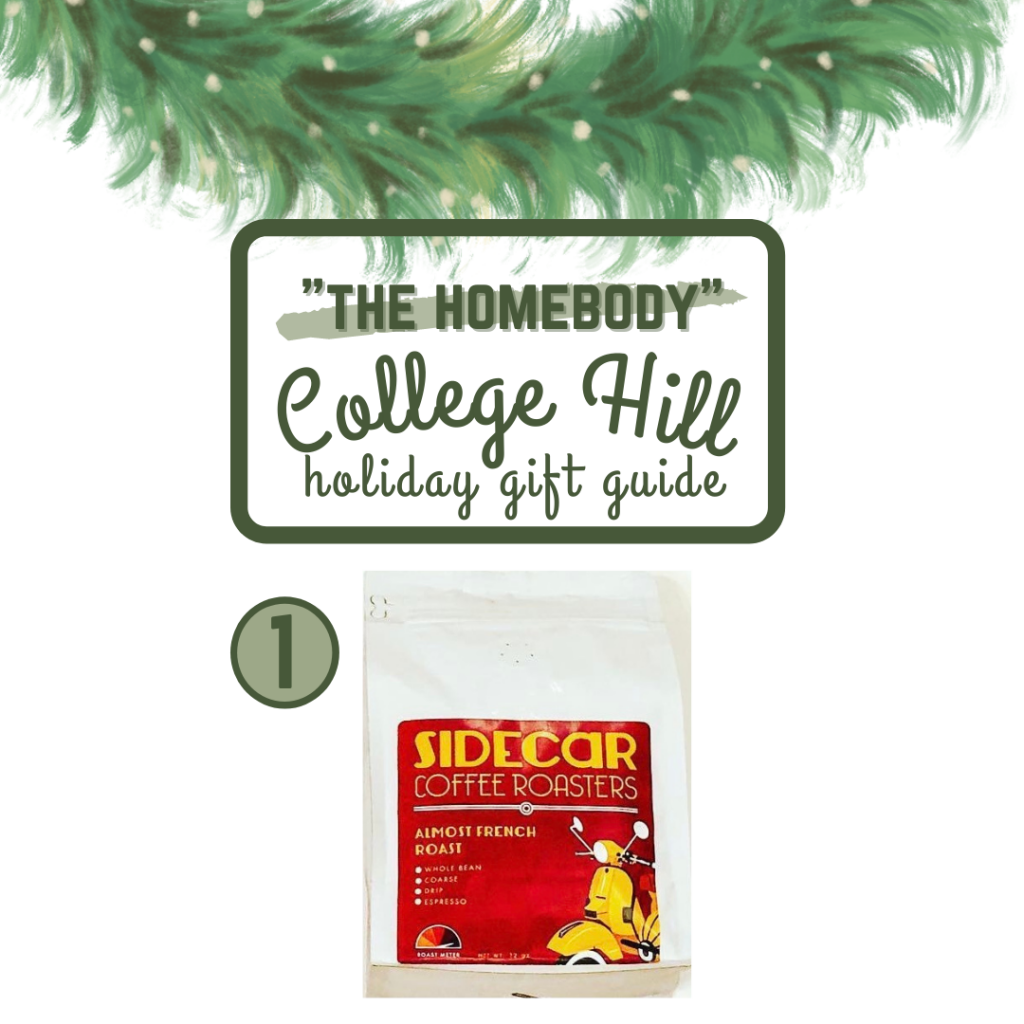 1. Everyone even homebodies need a hot cup of coffee. Sidecar Coffee offers bags which they will ground or leave whole for you to grind at home. This gift is perfect when you can't or don't want to leave the comforts of our home. Did you know you can even order online or sign on to an online subscription? Sidecar coffee every month at home? YES, PLEASE!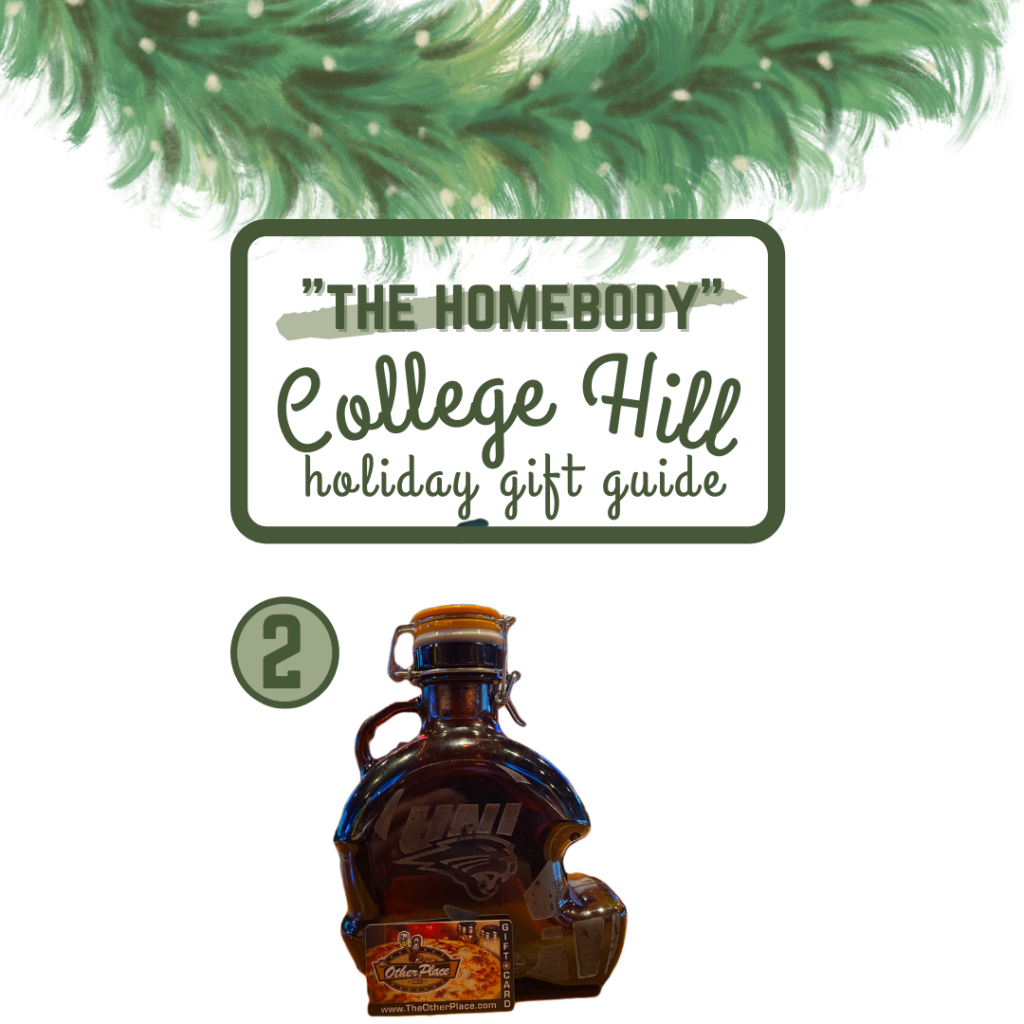 2. Pick up a growler and a gift card from The OP College Hill, perfect for your friend who loves a drink around a holiday fire or just likes to enjoy local brews at home.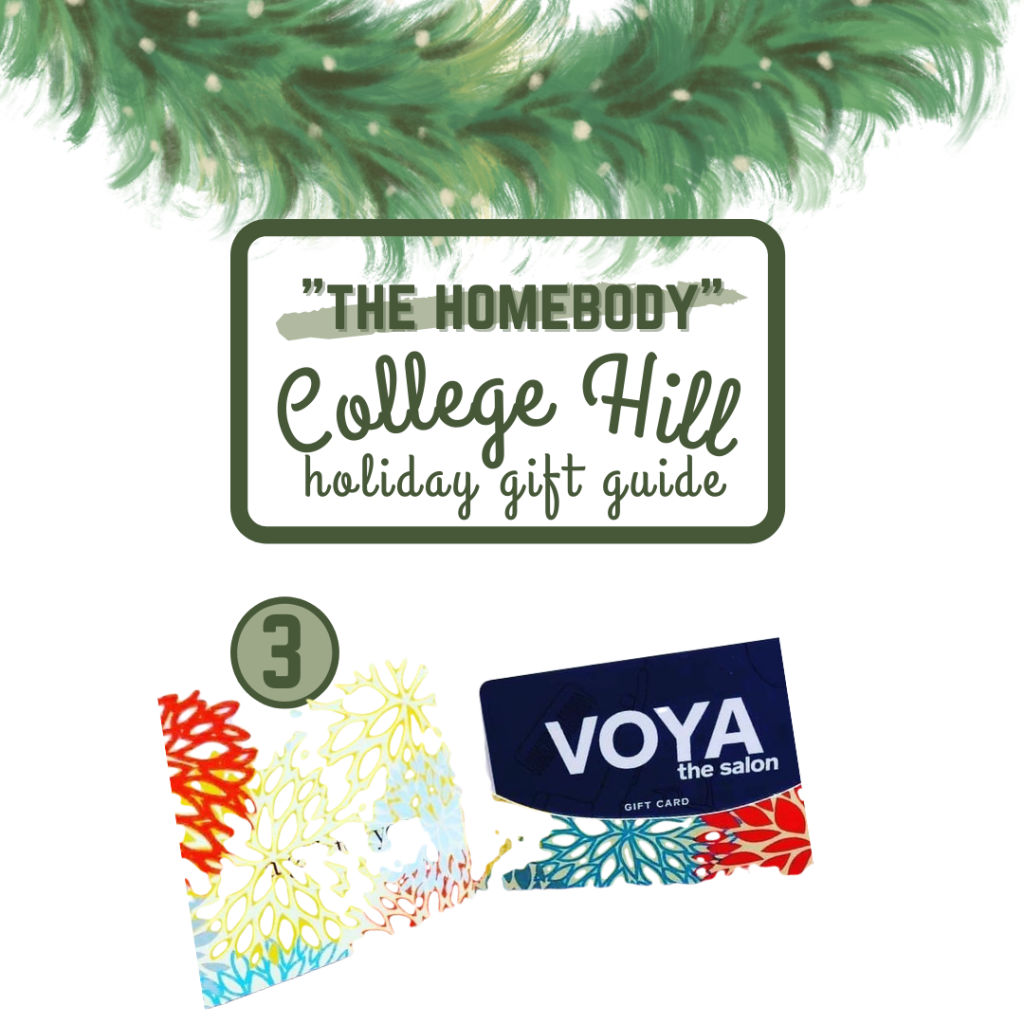 3. Even homebodies need to be pampered from time to time! VOYA the salon has so many amazing treatments that will have the homebody in your life ready for the new year.
4. All homebodies like pizza am I right? And the best part you can have it delivered for your homebody even if you can't be together for the holidays. The gift of pizza is a great way to surprise your homebody with a delicious meal. Chad's Pizza Cedar Falls has got you covered.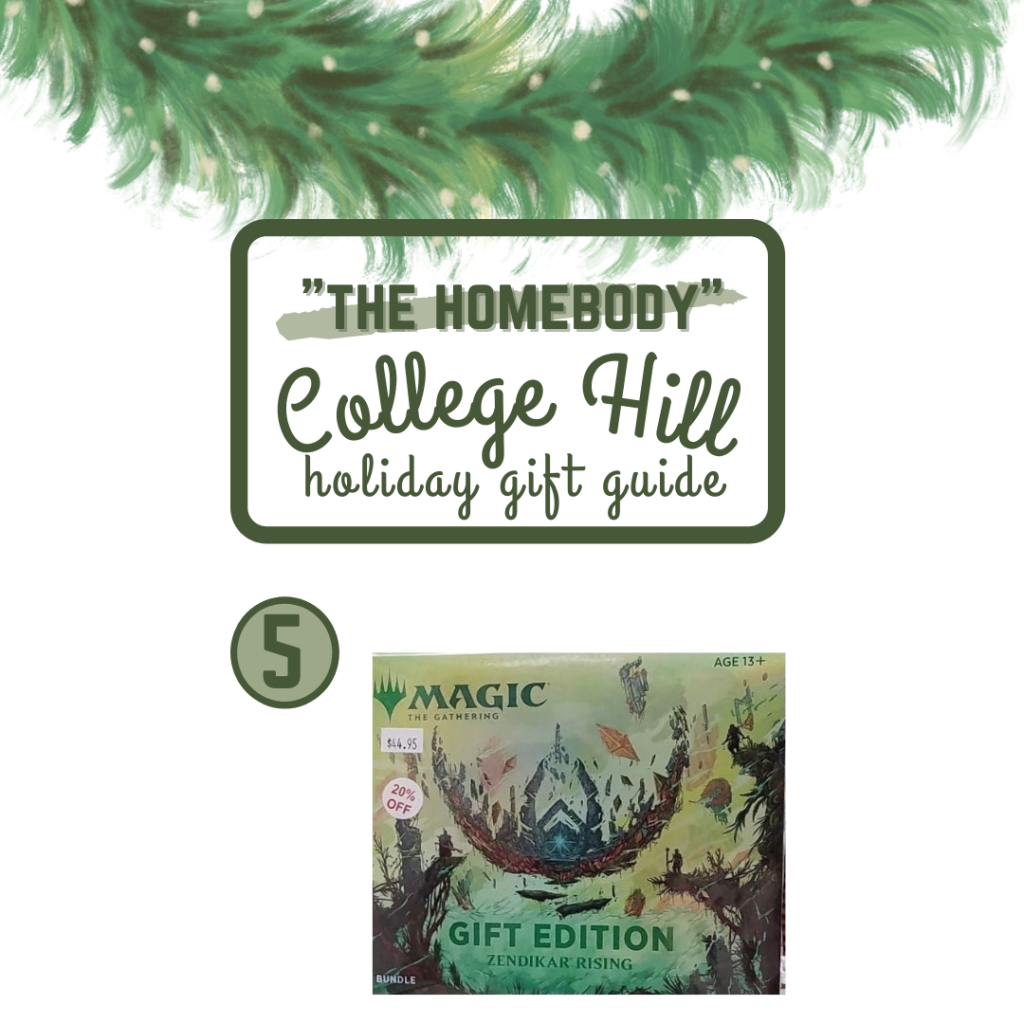 5. All games are the perfect gift for any homebody.
Limited Edition Comics & Collectibles
has this limited edition Giftbox from Magic the Gathering. We hear they are going to go fast so swing by the shop to pick yours up or check out all their other amazing items.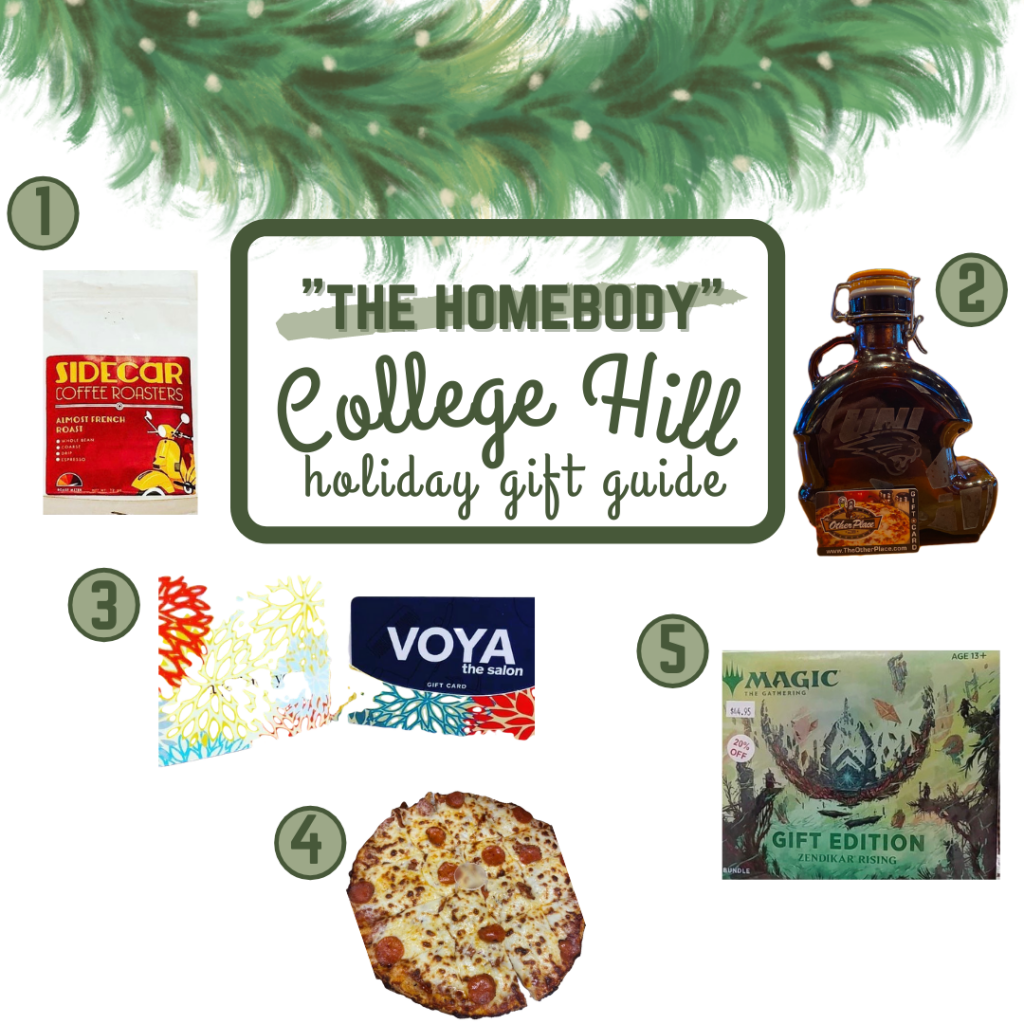 We hope you enjoyed these gift ideas for "the homebody" in your life. Stay tuned for our next gift guide, and we hope you will
#HeadtotheHill
to do some of your holiday shopping.