Illuminate Art and Light Festival Creative Minds 
Guest Blog By: Grace McGovern
The Illuminate Art and Light Festival will give the public an opportunity to explore larger-than-life projections and view temporary installations. The Cedar Valley will be lit-up with inspiring, challenging, and thought-provoking creative projects created by artists right here in the Cedar Valley. But who are these incredibly talented artists, and what inspires them to create these challenging and astonishing creative projects? Well, let me introduce you to Monica Sanguino, Indonesia Fulcher, and Taylor Hanson, three of our extremely talented artists working with the Illuminate Art and Light Festival Projects Team to bring these inspiring and thought-provoking creative projects right to your backyard on College Hill.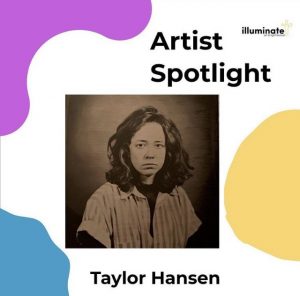 Taylor Hanson

Taylor Hanson is from Adel, IA. As long as she can remember, creating art has always been important to her. She has had many people in her life that have impacted and influenced her art practice.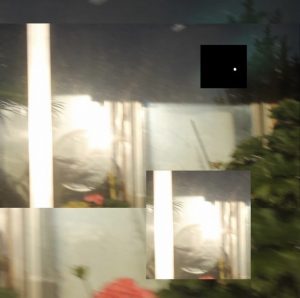 Previously in Taylor's work she has only used software, methods, and technology that she has experience with or felt like she had a firm handle on. This festival has given her the opportunity to step out of her comfort zone and help make someone of her wild, out of reach ideas come to life.
"Generally I hope that my work can become larger than myself, where it connects to a greater human experience, creates sensations of its own, or reflects each individual's narrative that they bring to the viewing experience."
Taylor has been working with the projects team to create an inspiring project for the Illuminate Art and Light Festival. She has been interested in the ways that technology and how her art practice will come together for this event. She is thinking a lot about new ways she can use projected light and how to get viewers involved in her work.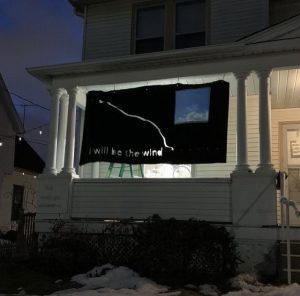 "Making art has become important to my lifestyle. There are discoveries and failures that come through making the process that are important to my growth as an individual. The lessons that I have learned about myself and about various processes are very personal to me and should go without the viewers ever knowing." – Taylor Hanson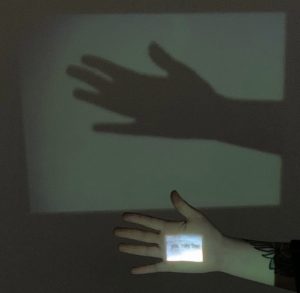 You can find Taylor's work at the Illuminate Art and Light Festival on College Hill near the Center for Social and Behavioral Research building.
The Illuminate Art and Light Festival will be held free to the public on May 14 and 15 between 9:30-11:00pm on College Hill. Learn more about the event and its artists at hiloartslab.com. Can't wait to see you there!
Grace J. McGovern , is a student at the University of Northern Iowa with an IDS of Advertising and Visualization.  She is also in Pi Sigma Epsilon and serves as their VP of PR.