FSL Overview:
Fraternity & Sorority life provides UNI students with meaningful student engagement experiences, develops leadership skills and contributes to student learning. The Greek community promotes living by the four pillars which untie all Greek-letter organizations: Scholarship, Leadership, Service and Friendship.
We are seeking leaders, doers and creators to join our organizations. If that's you or you know of someone, complete an interest or referral form at
bit.ly/fslatuni
or register for recruitment!
For more information about UNI Fraternity & Sorority Life:
Heading to UNI this Fall? Check out the UNIFSL Quick Guide to life in Cedar Falls (check out the highlighted businesses on College Hill).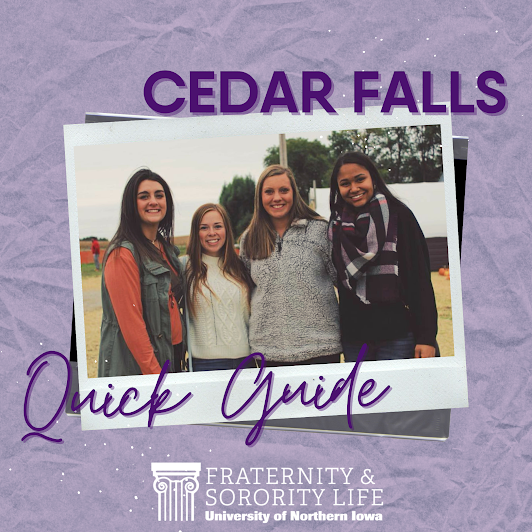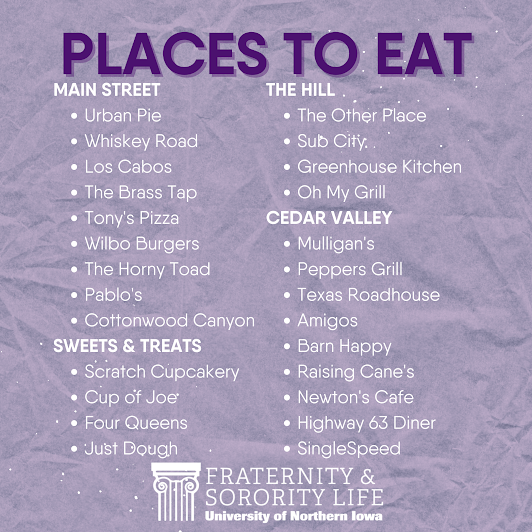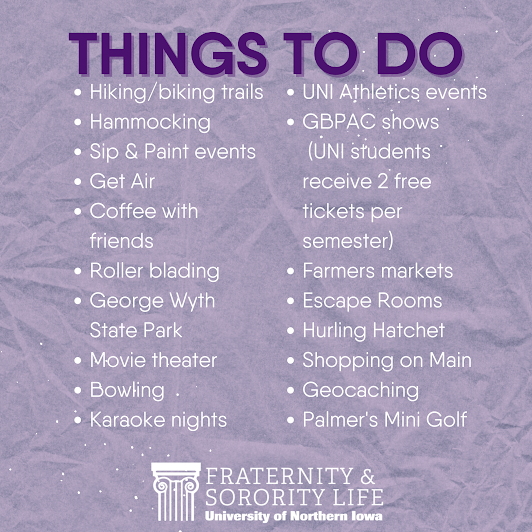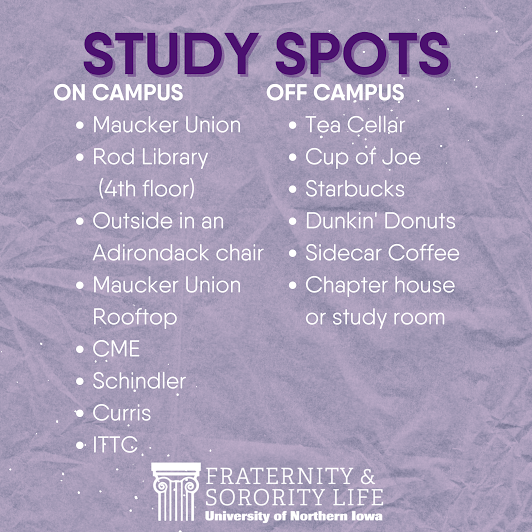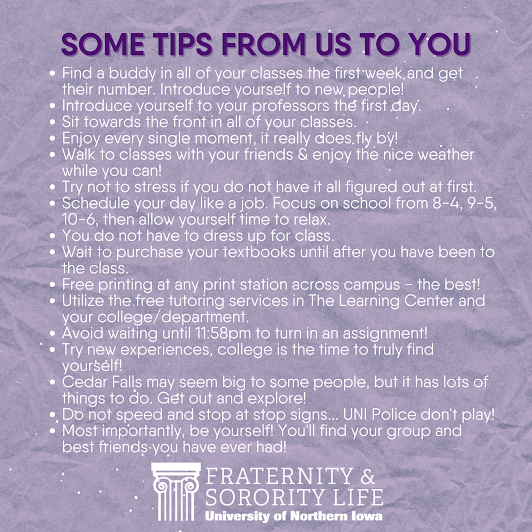 We love having guest bloggers to highlight elements of our community & neighborhood. Our friends at UNI Fraternity and Sorority Life provided us with some information about their programming and highlighted some College Hill Businesses. Big thank you to Taberie Van Boening for this information. If you would like to be a guest blogger (please reach out to us at collegehillpartnership@gmail.com)