College Hill Welcomes The Finishing Touch Tattoo + Barbershop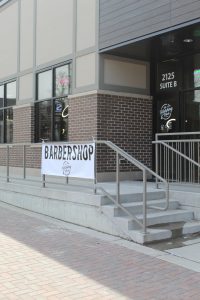 Walking in on Opening Day was exciting to see new neighbors and a great new barbershop on the Hill. The Finishing Touch Tattoo and Barbershop opened this past week. It is in full swing. With its seven barbers and three tattoo artists, they are ready to serve you. They will be adding three more barbers soon.
When I talked with Jay and some of his staff he said they were very excited to move to the Hill. "Being so close helps many student access our services." They say this was a big reason for looking for a storefront on the Hill. Many of their clients mentioned their friends would love the services Jay and his fellow barbers offered at their location in Waterloo. The Finishing Touch staff wanted to make it easy for their clients to access their shop a chose to move to their spot on the Hill.
Appointments and walk-ins are both welcome. Jay and his staff also want everyone to know that all are welcome. They specialize in men's and boy's haircuts.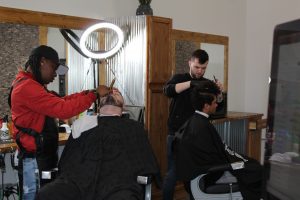 Jay and his staff were very welcoming to us and all the clients who filled their chairs. Walking into the shop the vibe is awesome. A comfy couch lines the big windows, and a pool table is front and center. There is a bar to also wait for your appointment or enjoy a seat as you play some pool.
Speaking of the bar The Finishing Touch has specials like:
Student Tuesday (with valid student idea) Haircuts are just $15
Free Beer Friday (for those who are 21 and up)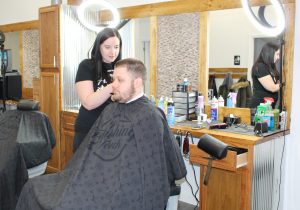 The Finishing Touch Tattoo and Barbershop will be open 7 days a week. We invite you to swing by and check them out at 2125 College Street Suite B. They are located right next to The Shakery. Book your appointment by calling (319)-429-4688 or on the Bookys App.
Keep up to date. Make sure to follow them on social:
https://www.facebook.com/The-Finishing-Touch-Tattoo-Barbershop
https://Instagram.com/tft_tattoo_barbershop
You can also check out their website at: