Join us at the market tomorrow July 22nd for grilled burgers for purchase from Marks Purebreds, live music, and live broadcasting from Iowa Corn Country! And the first 50 people at the market will get a $CHFM to spend at the market!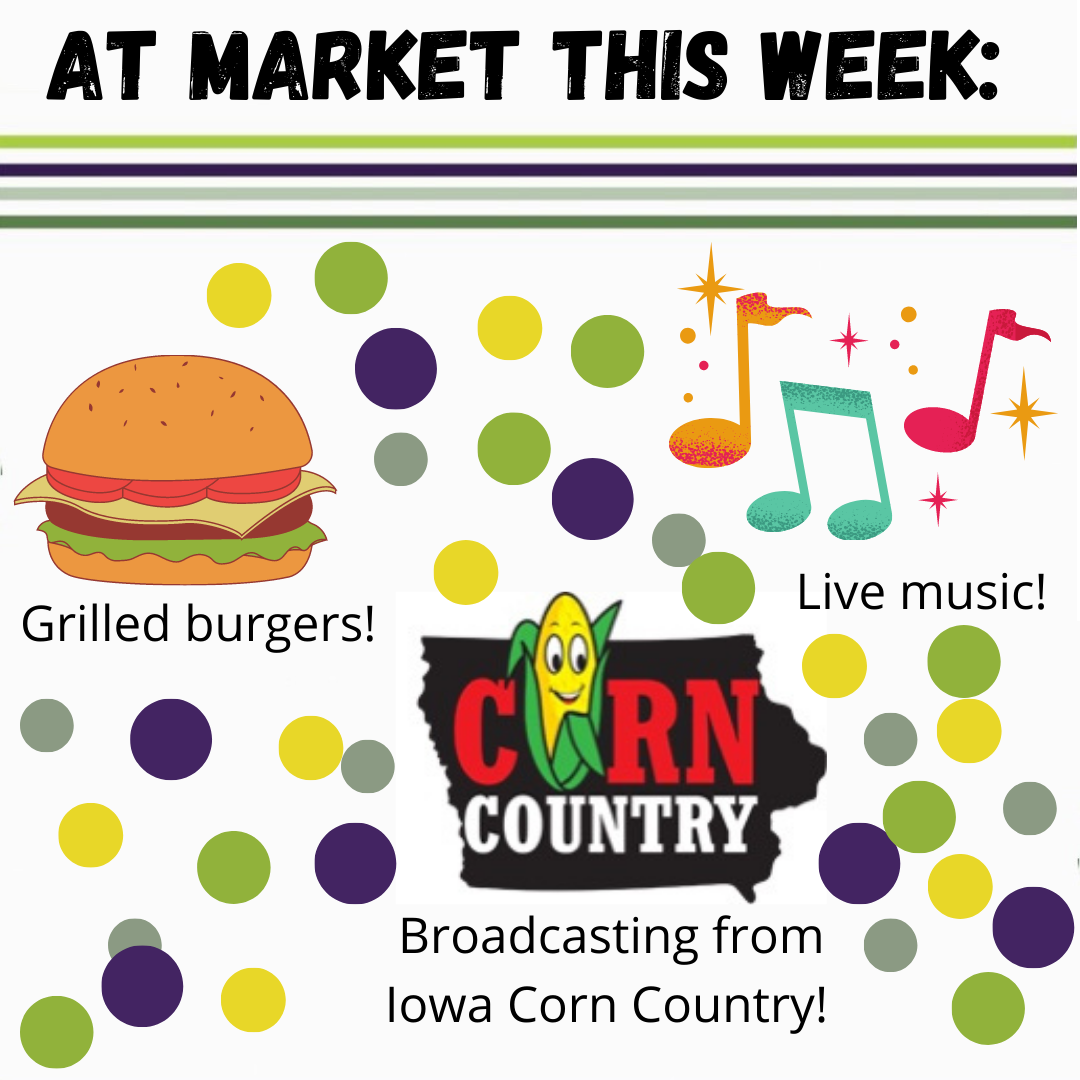 Don't forget the College Hill Farmers Market is open every Thursday from 4-6 p.m. at our NEW location on 22nd Street, between College and Olive Street. We also take up the lot off of 22nd Street, right next to Bani's, so make sure you don't forget about our vendors in this lot as well!
It is a producer only market with lots to offer including produce, plants, flowers, popcorn, baked goods, healthy snacks, lamb, chicken, beef, eggs, letterpress print items, home decor, and more! SWEET CORN AND TOMATOES ARE AVAILABLE!!!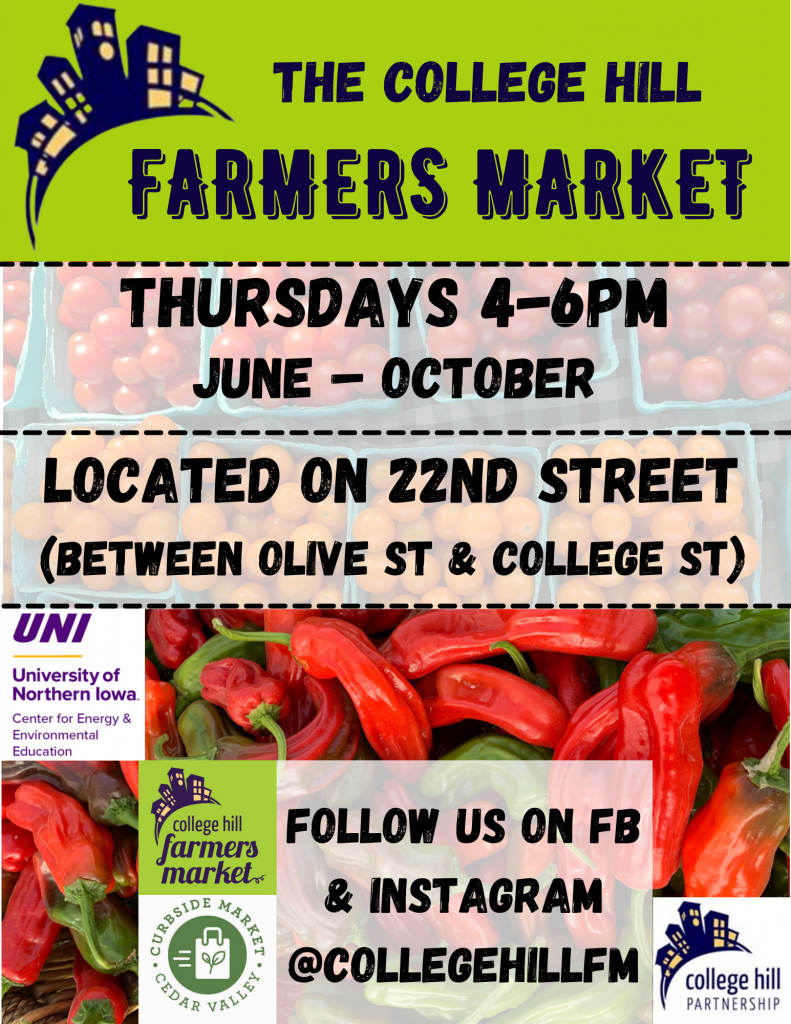 This week's vendor spotlight is Hallie's Sewing Co. Each week, Hallie brings jewelry, sewed products such as scrunches and masks, and plants such as succulents!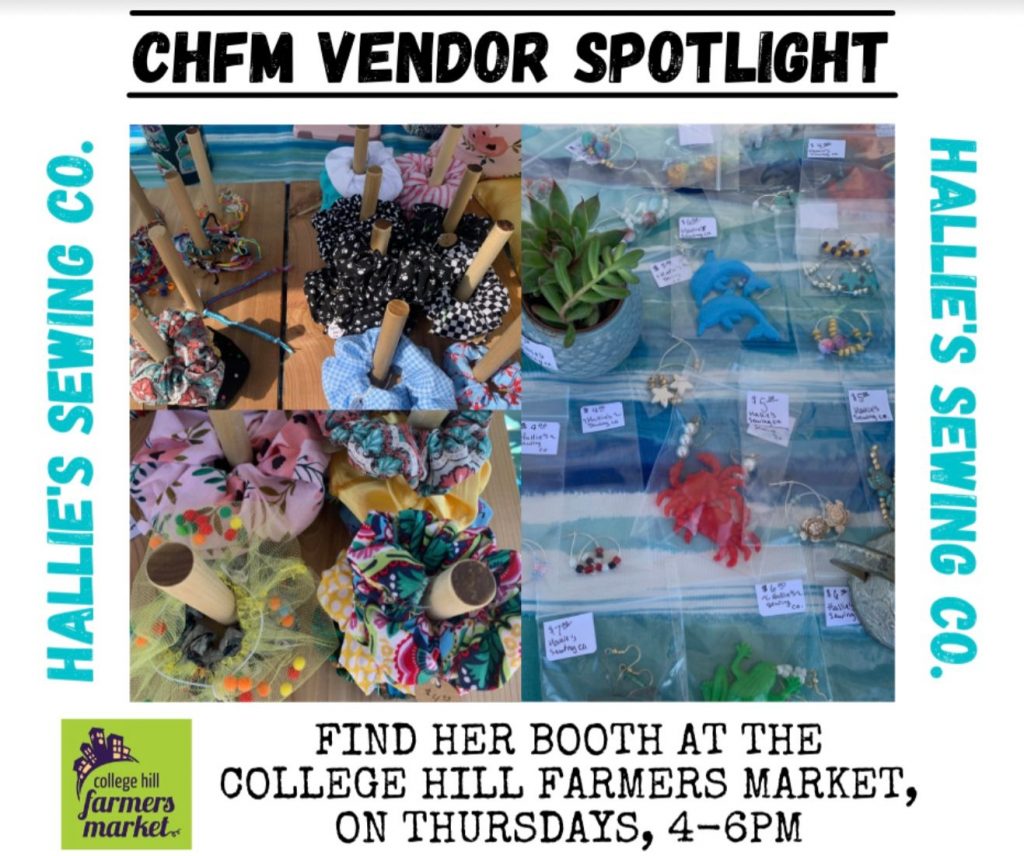 Follow us on Facebook and Instagram @collegehillfm to learn more about our vendors, products available each week, and special events.
If you don't have time to shop at the market you can order through Curbside Market Cedar Valley and pick up your products anytime between 4-6 p.m.cedarvalley.localfoodmarketplace.com
Don't forget to swing by one of the College Hill Businesses while you are on the Hill for the market to grab a quick dinner, some new hair products, or some other weekend staple items like wine, coffee, and more. To learn more about the businesses on the Hill you can head to our website at collegehillpartnership.org.