Farmers Market in Cedar Falls on College Hill Every Thursday
June – October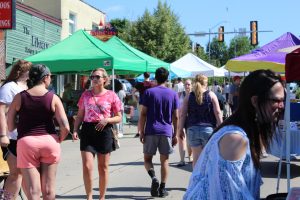 College Hill Farmers Market is open every Thursday from 4-6 p.m. Have you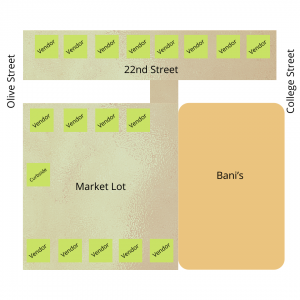 checked out its NEW location for 2021? The market is on 22nd Street, between College and Olive Street. We also take up the lot off of 22nd Street, right next to Bani's, so make sure you don't forget about our vendors in this lot as well!
It is a producer only market with lots to offer including mushrooms, produce, plants, flowers, popcorn, baked goods, healthy snacks, lamb, chicken, beef, eggs, letterpress print items, home decor, and more!
Vendor Spotlight
This week's vendor spotlight is Garden of Life. Stacie with Garden of Life offers produce such as vegetables, fruits, herbs, eggs, baked goods, flowers, and other handmade items such as gazing balls, birdhouses, and macrame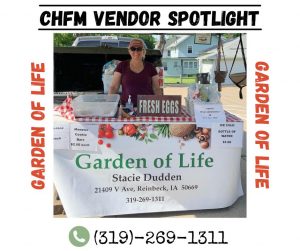 plant hangers. This is Stacie's first year with College Hill Farmers Market but she has been a vendor at the downtown Cedar Falls Market for years!
For more information and details about the CHFM
If you don't have time to shop at the market you can order Curbside and pick up your products anytime between 4-6 p.m.
cedarvalley.localfoodmarketplace.com