College Hill Parking Study Findings
We hope you will be our guest at the workshop presenting findings and initial recommendation from the College Hill Parking Study.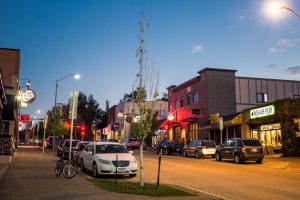 The City of Cedar Falls contracted a Parking Study of the College Hill Business District and the adjacent blocks to get a reading on the parking situation on College Hill.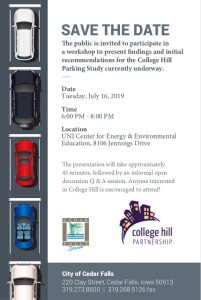 With parking be a hot topic in Cedar Falls and in our district, we are excited to find out with the recommendations will be from the experts on how to address parking going forward.
We hope you will attend the meeting on Tuesday, July 16th at 6 pm at the CEEE on the University of Northern Iowa's Campus. There will be a presentation followed by an informal open discussion and Question and Answer session.
RSVP on Facebook or share with a neighbor who might be interested: https://www.facebook.com/events/646785365818386/